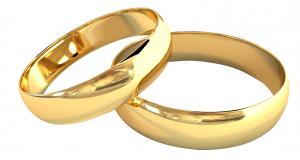 The Engagement Ring isn't the do all end all of bridal jewelry. We can't forget the weddings bands! This piece of jewelry signifies the bond between husband and wife, and portrays it to the world.
We have a wide selection of Wedding & Eternity bands that are sure to make your wedding night that much more memorable. We want to make sure that every time you look down at your hand, you remember that special day.
Whether you want your wedding band made of yellow gold, white gold, platinum or silver, our jewelers can accommodate you. We can show you our line of bands or even customize and engrave a band just for you.
Global Gold & Silver is a full service jewelry company and offers top notch service at competitive rates, so if you're interested in getting a wedding band with us, be sure to give us a call or walk in to our bridal store in Bay Ridge, Brooklyn to speak to a fine jeweler today.