You've been with the woman of your dreams for long enough, and it's time to take her off the market for good! Now you have the anxiety and stress of trying to figure out HOW and WHERE you're going to this; HOW you're going to make one of the most memorable moments in both your life and hers as special as can be.
This is why we, here at Global Gold & Silver, have decided to try and help you take some of the edge off by providing some insight and ideas based on our customers experience about how you might want to pop the question in this exciting city:
Central Park: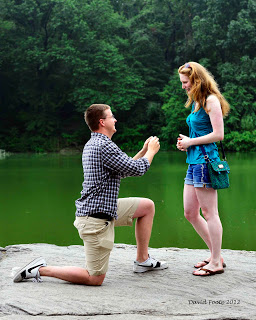 One of the most iconic places that New York City has to offer is Central Park. The entire country knows of its existence and significance, so when you talk about the proposal, the location will be easily understood by your audience.
There's also something to the charm of central park in the sense that it's a true piece of nature within the most iconic city in the world. When you cross 5th avenue or Central Park West, you pretty much go from the intense hustle and bustle of the big city to an environment that depicts what the world looks like outside this urban jungle.
Therefore, an outdoor proposal on one of the beautiful trails of central park could be an amazing way to pop the question that will be sure to leave her breathless.
A New York Rooftop: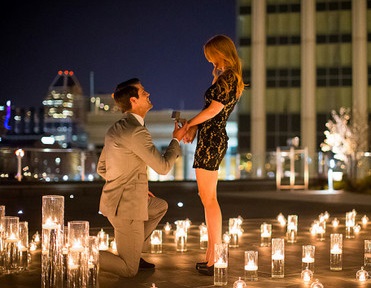 Your rent is more than triple that of the nation average, so how about taking real advantage of all these fancy looking buildings? The rooftop proposal can be a sure-fire way to create a wonderful memory that you could only get in NYC. Sure there are plenty of big cities in the U.S, but none are as identifiable as New York.
There is an abundance of rooftop bars, lounges and restaurants around Manhattan that boast an amazing view of the city's skyscrapers, so you'll have a lot to choose from. I definitely suggest checking a few out before making your choice. Don't forget to snap a few pictures of the view for you to determine which "we're engaged!" setting will look best in your immediate post-proposal selfie.
Bryant Park: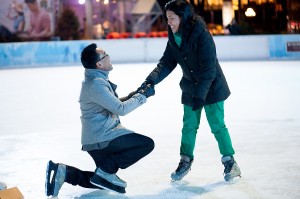 Another iconic park within the city that can play a perfect host to your happy moment is Bryant Park. Your best bet for Brant Park is probably going to be during the winter, because it's best known for its outdoor Ice Skating rink. I don't think there's a woman in the world that would pass up the chance to go on a romantic ice skating date on a clear winter's night, so the set up shouldn't be too hard to pull off.
So rent some skates, take a few laps around the rink, hold hands, and find a good spot to drop to 1 knee and open the box to reveal the ice that'll weaken her knees more than the ice she's standing on.
Battery Park: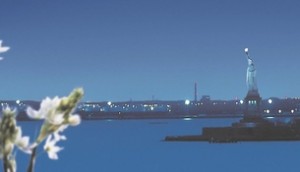 Yes, another park! We feel like Battery Park is a good candidate of places where you can pop the question because of its tranquil environment and ocean views. This park is located on the southern tip of Manhattan and faces the New York Harbor and Statue of Liberty.
How about a casual walk by the ocean after dinner? "Look how beautiful the ocean looks as the sun sets…Oh what's that? A RING? HOW ROMANTIC! ", she said as you just smoothly executed your plan. Be sure to plan the evening ahead. Mention a restaurant in the area that looked good and then go there, just happen to stroll by the park afterwards, create memories.
Is it time to consider an Engagement Ring? Come see us!
Locations in Midtown, Manhattan and Brooklyn.